Art
A high-quality art and design education should engage, inspire and challenge pupils, equipping them with the knowledge and skills to experiment, invent and create their own works of art, craft and design.
As pupils progress, they should be able to think critically and develop a more rigorous understanding of art and design. They should also know how art and design both reflect and shape our history, and contribute to the culture, creativity and wealth of our nation.
Art comes in many forms: drama, dance, poetry, craft, painting, sketching, digital art, music, mixed-media and sculpture to name but a few. It has the ability to be weaved throughout the curriculum and we do not under-estimate its importance. Children will progress through our art concept threads: Critical Engagement, Planning and Exploration; Control and Accuracy; Experimentation.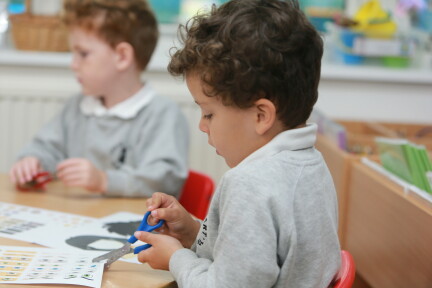 The National Curriculum for Art aims to ensure that all pupils:
produce creative work, exploring their ideas and recording their experiences

become proficient in drawing, painting, sculpture and other art, craft and design techniques

evaluate and analyse creative works using the language of art, craft and design

know about great artists, craft makers and designers, and understand the historical and cultural development of their art forms.
In every year group, children will learn about a variety of artists and the artist will underpin the style of art the children will study.
After learning about a particular artist, children will invest time in developing their arts skills in that area, with a clear progression of skills seen in their sketchbooks. At the end of the unit, children will plan and create a final piece of art in the style of or inspired by the artist and reflect on the skills they have developed throughout the unit. Regular opportunities to share their creations with other members of the school are present.