Spiritual, Moral, Social, Cultural Development
At Great Chart Primary School we believe that children need an understanding of themselves and their place and value in British society, in order to self-respect, respect for others, and build positive attitudes and relationships with others.
Within our curriculum, children are taught fundamental British values, including democracy, the rule of law, individual liberty and mutual respect and tolerance of different faiths and beliefs.
What does it mean to be British?
We develop a focus of inquiry with children encouraging them to:
describe their own identities and the groups they feel they belong to

recognise different identities and experiences

appreciate that identity consists of many factors

recognise that each person's identity is unique and can change

begin to understand the idea of stereotypes
The Department for Education has recently reinforced the need "to create and enforce a clear and rigorous expectation on all schools to promote the fundamental British values of democracy, the rule of law, individual liberty and mutual respect and tolerance of those with different faiths and beliefs."
The government set out its definition of British values in the 2011 Prevent Strategy, and these values have been reiterated by the Prime Minister this year. At Great Chart Primary these values are carefully addressed using our curriculum and are woven into the ethos of our school.
We have a developmental approach that enables children to develop their understanding of these values throughout their time at our school in order that they are prepared for life in modern Britain.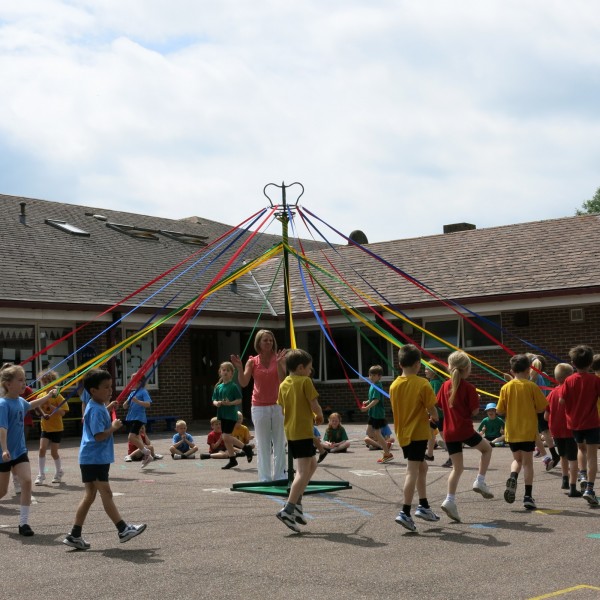 Democracy
Throughout their time at Great Chart there will be many occasions where children will have the opportunity to vote and for their voices to be heard. We understand that the children's opinions about their school are valid and need to be at the heart of our decision making.
All of our staff model this process on a daily basis through the use of questioning within our lessons, assemblies, school council and on many other occasions. In our child initiated learning, the children are encouraged to make their own choices by developing their democratic rights and taking responsibility for the choices that they make. Circle time and RE lessons provide a wonderful opportunity for the children to listen to others and share their own opinions in a safe and secure environment.
We are very proud of our school council who are encouraged to put forward the choices and beliefs of their elected classmates, in order to develop the school they are a part of. They meet on a regular basis, sometimes with the governors, and are a vital part of the decision making within our school.
Our school behaviour policy highlights the importance of preparing our children for life in Modern Britain, together with ensuring that children take responsibility for their own choices and learn to listen and co-operate with others who may hold different opinions.
The Rule of Law
We consistently reinforce our high expectations of children. Children are taught the value and reasons behind our expectations (rules) that they are there to protect us, that everyone has a responsibility and that there are consequences when rules are broken. They recognise that whilst we have rules at school, other rules and laws exist in the country for the same reasons.
We prepare our children to be law abiding in many ways.
Last year (2014) we came up with a set of school rules with the help of the children across the school. These are known as our RESPECT rules. These are displayed all around the school and visible to all children. The children are reminded of them by all members of staff on a regular basis.
At the beginning of each academic year each class agree a set of rules with their peers and the teacher. These are then displayed in the class and referred to as necessary.
By signing the Home School Agreement all parents/carers, children and teachers show commitment to uphold the school rules.
 Children are helped to learn to manage their behaviour and take responsibility for their actions. We help children to understand the connection between actions and consequences. Failure to uphold the school rules results in a whole school approach which can be found in our behaviour policy.
For those children who follow the school RESPECT rules and their own class rules, there are many rewards. The Head-Teachers Tea Party was introduced in September 2014 and has been a huge success. One child from each class, who has demonstrated an excellent understanding of rules, is invited to attend an end of term treat with the Head-Teacher.
Other rewards include; Star of the Day, Star of the Week, House Points, Class Treat, end of year RESPECT prizes and the coveted end of year trophy for Citizenship.
Individual Liberty
Within school, children are actively encouraged to make choices, knowing that they are in a safe and supportive environment. As a school we educate and provide boundaries for young children to make choices safely, through our provision of a safe environment and empowering teaching. Children are encouraged to know, understand and exercise their rights and personal freedoms.
We support each child to become as independent as possible so that they are encouraged to become good and valued citizens. We endeavour to demonstrate that everyone has rights; this includes the right to say 'No' when appropriate. We achieve this in many ways such as Circle Time, Assemblies, English and RE.
Some children will be able to take responsibility for particular roles, such as playground buddies, library monitors, fruit monitors, and house captains, Head Boy and Girl, together with having individual roles within their own classroom. Learning to do things independently is an important part of learning to understand yourself. We believe that in fostering a careful and helpful environment and encouraging independence we can boost and nurture a healthy self-esteem.
Whether it be through their choice of learning challenge, how to record their work, which golden time activity to enjoy, choosing which of our many extra-curricular activities to participate in or what to eat at lunchtime, our children are given the freedom to make many choices.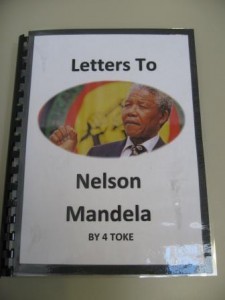 Mutual Respect
Respect is the fundamental ethos of our school and forms the foundation of our school rules. Children learn that their behaviour has an effect on their own rights and those of others. All members of our school community treat each other with respect.
Events and circumstances are planned for pupils to go into the community to meet with a variety of people in different situations which include: sports events, community events and shared participation with other schools.
Each year we hold a Multi-Cultural Week, in which members of the local community are invited to come in and share their culture with the children in school.
We support others by visiting elderly members of the community sing songs; to collect Harvest goods for the Local  Food Bank, as well as  participating in national charitable events such as Children in Need, Help for Heroes, Sport Relief, Samaritans Purse Shoe Box Appeal, Comic Relief and fund raising for local charities such as The Aspinall Foundation.
We have a direct link with a school in the Gambia, for which we communicate with on a regular basis. The children in our school learn about life in Africa and how different it is to their own. In turn, our children prepare reports and letters to send to them to demonstrate what life is like at Great Chart School.
Part of our school ethos and behaviour policy has revolved around our core value of 'Respect', and children are modelled this by caring, sharing and listening to others. The staff always set high standards and lead by example.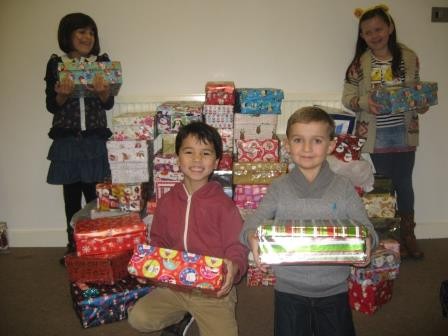 Tolerance of those of Different Faiths and Beliefs
We aim to enhance children's understanding of different faiths and beliefs by participating in a range of celebrations throughout the year. Through our school values, all children are taught to respect everyone regardless of their faith and beliefs.
In the curriculum through Religious Education, PSHE, English (fiction), Art, geography and history, as well as our Assembly themes, children consider cultures from other parts of the world, different faiths and beliefs. We invite visitors from our community to share their knowledge and to enhance learning both within classes and for the whole school. This includes our popular Multi-Cultural Week.
Through our RE and PHSE curriculum, we set the children challenging questions and expose them to a wealth of different faiths and beliefs from their own. We encourage children to listen to the beliefs of each other and ensure that they build respect for others whose opinion may differ from their own. All cultures and religions are celebrated and respected at our school.